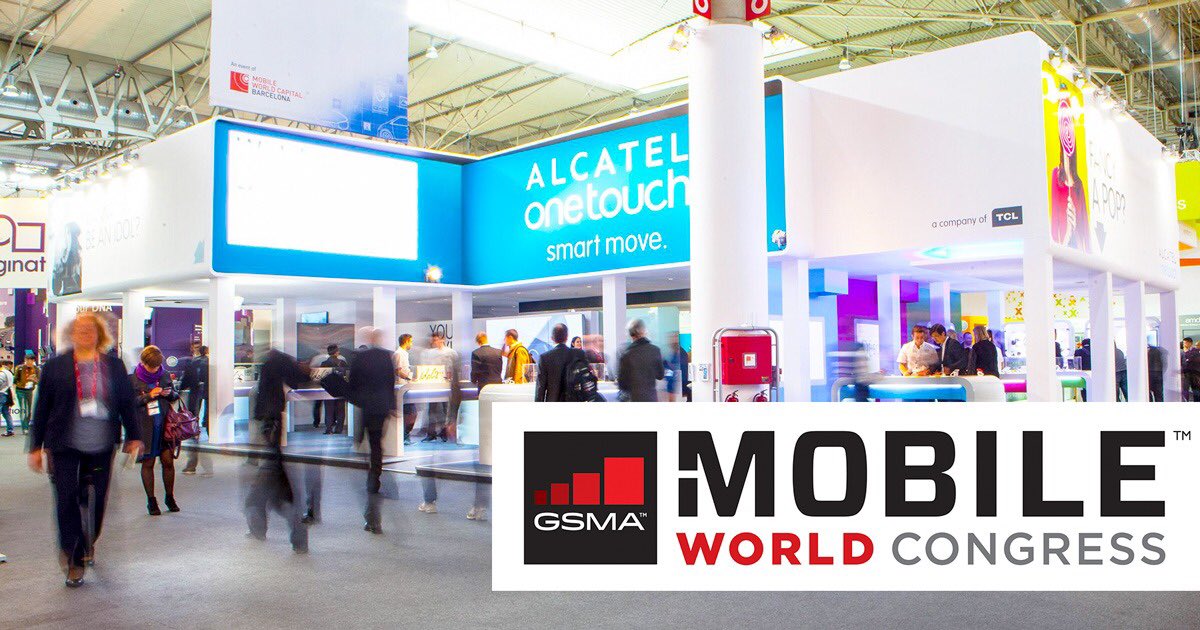 MWC Barcelona (formerly Mobile World Congress) is the largest mobile event in the world, bringing together the latest innovations and leading-edge technology from more than 2,400 leading companies, with a highly-rated conference programme assembling today's visionaries to explore the hottest topics influencing the industry.
The event also features extensive learning opportunities from dozens of partner-led programmes, GSMA seminars, summits and more. Everything you need to know about the industry, today and beyond, can be found here.
With over 107,000 key decision-makers expected to attend, #MWC19 promises to expand your professional network and help you achieve your goals.
Event Theme
The theme of this year's event is 'Intelligent Connectivity' – the term we use to describe the powerful combination of flexible, high-speed 5G networks, the Internet of Things (IoT), artificial intelligence (AI) and big data. Intelligent connectivity marks the beginning of a new era defined by highly contextualised and personalised experiences, delivered when and where you want them. This is the future of our industry and our world.
5G-TRANSFORMER in MWC2019
The 5G- TRANSFORMER will have demos in two booths:
5G – AI-based Overbooking of Network Slices
Experimental network slicing orchestration proof-of-concept:
-Novel design of hierarchical control plane to manage the orchestration of end-to-end network slices, including radio access, transport network, and distributed computing infrastructure;
-Modelling based on stochastic yield management theory to support slice overbooking;
-Practical admission control and resource allocation algorithms that exploit a recurrent neural network periodically trained for tenants demand inference.
Leaflet: https://www.nec.com/en/event/mwc2019/leaflet/pdf_2019/Overbooking_Network_Slices.pdf
CTTC: Hall 5 booth 13, CS20
5G-TRANSFORMER: Deploying a containerized ns-3/LENA-based LTE mobile Network Service through the 5G-TRANSFORMER platform
This demo presents an ongoing prototype implementation of the Service Orchestrator (SO) building block of the 5GTRANSFORMER (5GT) architecture. Within the 5GT-SO, we define the Service Manager (SM), which hosts the intelligence of the 5GT-SO and interacts with the other architectural blocks of the 5GT architecture through the defined APIs. The aim of defining the SM is to decouple the 5GT-SO implementation from the associated MANO platform (OSM in this case), allowing the interoperability with other MANO platforms, hence increasing the scope of the 5GT solution. In this demo, we will show how the current ongoing implementation of the 5GT-SO, using the SM, is able to automate the orchestration of both computing and networking resources to deploy a virtualized mobile network service based on ns-3/LENA network simulator/emulator in minutes over an emulated environment consisting of a multi-point of presence infrastructure connected by a custom transport network.
Useful links: https://5g-ppp.eu/experience-the-future-of-5g-now/
Keep up with us through our social media!
Follow us on: